Angel The Dreamgirl - 727 She Lusting For Your Milk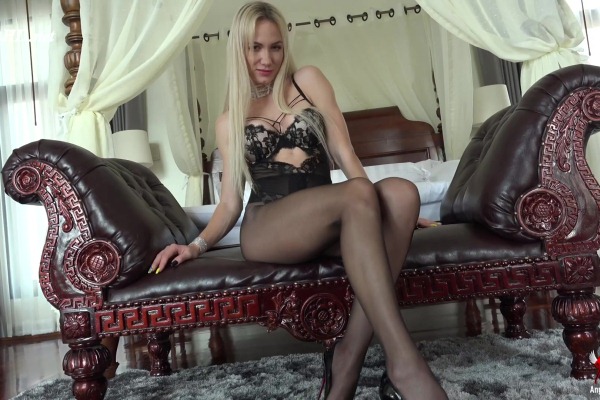 Angel wears black shiny Cecilia De Rafael pantyhose, a sexy lace bodysuit that shows her cleavage and she wears 12cm shoe pumps.
She teases you with her nylon heeled legs, touching herself and enjoying it because she has a big fetish for nylons too. Your cock starts moving in your pants. She has something for you. Her long black opera gloves. You watch her put on her gloves, then she wears her ring and bracelets.
You are lying in bed and Angel comes and sits next to you.
She gives you an amazing handjob in these long opera gloves. She wants to put your cock in her wet warm mouth, but she is waiting, only teasing you with her tongue. She doesn't want you to shoot jets of your cum so early.
Angel takes off her shoes and stands over you, leaning down she teases and almost sucks your cock for just a few moments while you watch her gorgeous nylon ass. She sighs, seeing how your cock has grown and become even bigger. Angel keeps jerking off, milking and giving you a hand job in those black opera gloves. Your precum is already glittering on your cock's head. Angel takes her one shoe and strokes your cock. Angel is looking forward to it, she craves it. The jets of your cum shoot out, she likes to look at it...
Video: MPEG-4 
Quality: FullHD
Resolution: 1920x1080 
File Size: 2.27 GB
Duration: 00:23:59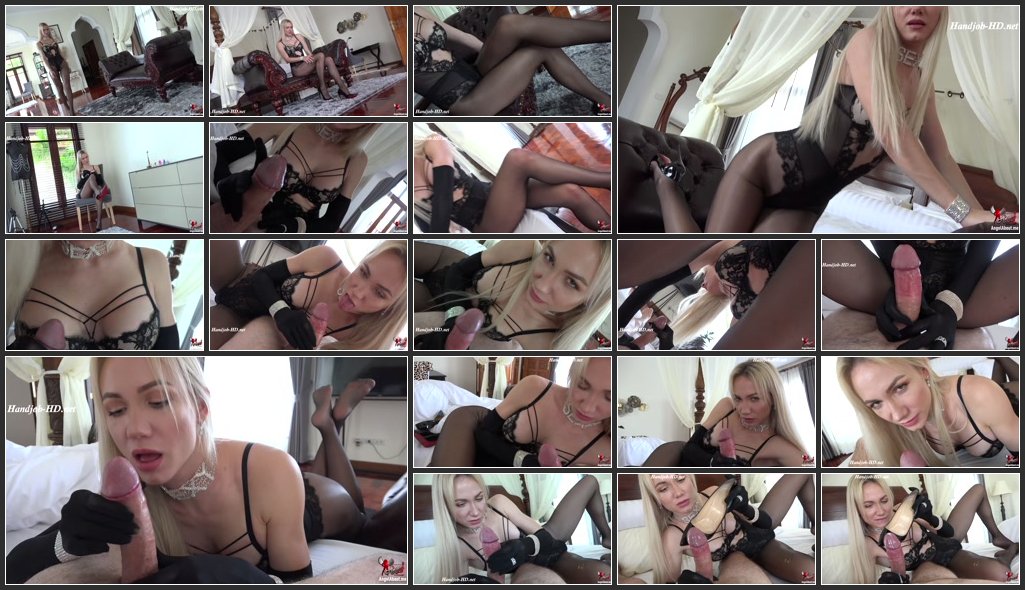 DOWNLOAD:
Related